Strategy execution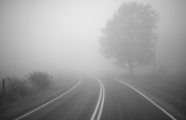 ____________________________________
Strategy execution
+
No clear objectives/vision?
+
Not everyone on the same line?
+
Change efforts insufficiently structured?
+
Lousy follow-up of change efforts?
[button url="http://www.waelbers.be/en/contact" size="large" color="sky-blue" target="_self" lightbox_content="" lightbox_description=""] Contact us [/button]
[tabset style="vertical"] [tab title="General diagnostics" active="yes"]
Why
If a management team does not agree on the problems, it will definitely not agree on the solutions. Therefor a structured and independent diagnosis, together with a thorough management discussion is a prerequisite for the development of a shared vision.
What
Understanding the main elements driving the organizational dynamics: the external environment, the core processes, the structure and the systems, the people and the resources, the methods and technologies, the culture and the leadership.
Understanding the interaction between these elements.
Deducting the strengths, weaknesses, opportunities and threats in a structured way.
Obtaining a consensus
How
The general diagnostics is a structured approach based on facts and opinion. It will start individually and then switch to a team approach. It is a proven method, which usually can be executed in a short timeframe. Years of experience combined with a neutral, external view allow us to accurately pinpoint the main pain points. The output of the general diagnostics will be the basis for the definition of the future direction and priorities.
[/tab][tab title="Defining direction and objectives" active="no"]
Why
Few organizations work focused. Individual interviews with policy makers often tell us that they have no such thing as a common set of goals. Each member of the management team often has its own goals. As a result change efforts are dispersed and not really making an impact.
What
Agreeing on the strategic topics, the major strengths, weaknesses, opportunities and threats and the status of the ongoing programs
Defining the objectives for the next year and/or the next 3 years in an unambiguous and consensual way.
Ensuring that these objectives are balanced and coherent and that the causal relationships are known.
Making the objectives measurable.
Translating them in concrete improvement initiatives.
Integrate the improvement initiatives in individual and team goals.
How
Letting key stakeholder express their individual views. Mapping areas of convergence and divergence. Facilitating team discussions in order to become a consensus. This is done based on a proven method. We make use of modern tools and techniques such as a strategy map, a balanced scorecard and policy deployment. This process needs to be a core process in a successful organization.
[/tab][tab title="Aligning management teams" active="no"]
Why
Unspoken opinion differences and / or conflicts impede progress within an organization. They absorb a lot of energy. Energy which will be no longer available for positive progress. Differences in vision, conflicts of interests, a lack of communication and / or historical events are often the root cause of the non-alignments within the team.
What
Putting all the noses of the management team in the same direction with regard to: the strategic priorities, the best organizational structure, the internal responsibilities, … .
How
We aim to come to a consensus solution. Therefor we use a methodological, intermediate and diplomatic way to bring team members closer together. We start from an individual approach and then switch to a team approach. We do this by using professional facilitation combined with proven concepts for creating high-performing teams.
[/tab][tab title="Leading change (project and program management)" active="no"]
Why
A good plan, poorly executed ends up with poor results. Therefor it is important that improvement efforts are tackled in a project mode. This implies that the objectives and the deliverables need to be well described. That the right persons should be involved. That a good milestone plan is developed. That a good governing structure needs to be implemented. Several projects can be combined into a program.
Outstanding people management is an absolute requirement for successful project. This means: professional communication, creating involvement, dealing with resistance, motivating and appreciating employees.
What
Methodological support, coaching and sourcing of projects / programs in order to achieve the targeted results.
How
Projectmanagement is a core competence of each of our consultants. We make use of standardized tools. All our consultants are trained on the proper way to deal with people and with resistance to change.
[/tab] [/tabset]
[divider style="hr-solid"]